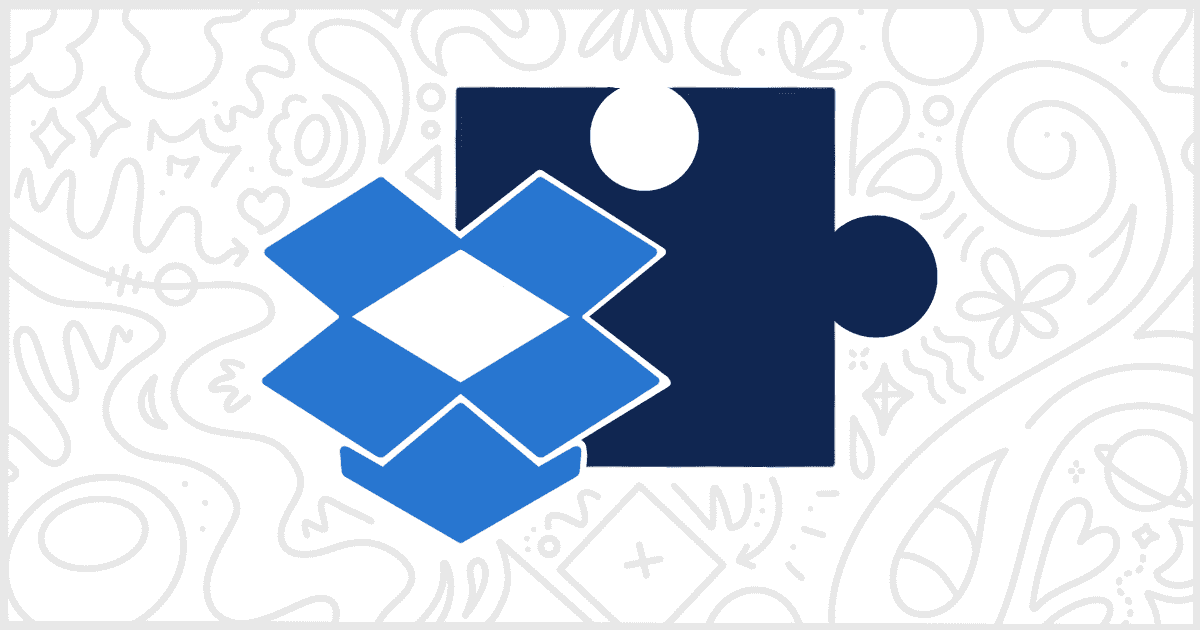 WordPress Dropbox Plugins to Store and Share Files Effectively
Last Updated January 23, 2023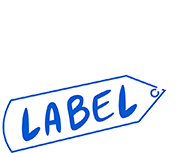 This post is brought to you by
White Label
for WordPress. Customize the WordPress admin and make life easier for you and your clients.
Dropbox is one of the best, and most popular, online file storing solutions. Millions of users and businesses use it every day to store and share important documents and files. WordPress sites frequently involve file sharing as well so finding a way to combine the popular CMS with Dropbox is a common task. People that are backing up WordPress with Dropbox every day are not uncommon. Thankfully, the WordPress community has developed a bunch of plugins that can help you tie these two pieces of software together. Today we're going to take a look at some of the best WordPress Dropbox plugins available. These plugins help you tie WordPress and Dropbox together in different ways. You are sure to find a solution that matches your current project's needs.
---
Popular WordPress Dropbox Plugins
Each of these WordPress Dropbox plugins is available for free at WordPress.org. You can also install and activate them directly inside of the WordPress admin if you would prefer to avoid downloading and uploading files directly. These plugins, as we mentioned, are free to download but sometimes that comes with a caveat. You will of course need a working Dropbox account and that account might need to be on a paid tier based on your needs. Furthermore, one of these plugins offers a paid version with additional features. In that case, we've done our best to summarize what you get with the premium version.

External Media
External Media is a plugin that allows you to import, link, and use files from a variety of third-party services including Dropbox. There are two options in which you can add your files: using the URL of the external service or importing the file remotely and storing it in WordPress. With the URL feature in this plugin, not only can you insert your files from Dropbox, but also from their other supported services such as Box, OneDrive, and Google Drive.
External Media is pretty intuitive and convenient. It can be as easy as pressing Add Media, choosing insert from URL, and clicking its Link to Dropbox button. Something important to note is that imported files that are stored are permanent. If changes are to be made to the file you will need to re-import it using the plugin. It also will not duplicate your files, instead detecting if it exists and re-using them if so.
Plugin Details
This plugin was originally published by its owner in February of 2016. It is currently on version 1.0.36 and last saw a revision on November 25th, 2022. The newest version functions on WordPress 6.1.1 and requires at least PHP 7.1 to run on your server. This plugin is currently running on over 7,000 WordPress sites. It has had over 137,530 downloads. There have not been many support requests from end-users. WordPress users are positive and think highly of this piece of software.
Security Issues and Vulnerabilities
There have been 2 recorded security or vulnerability issues with External Media. All of those security problems have been fixed. Here are the details:
Date
Description
Fixed?
11/28/22
Authenticated (Administrator+) Stored Cross-Site Scripting
This was a medium concern issue that was fixed in version 1.0.35.
Yes
5/13/21
Authenticated Arbitrary File Upload
This was a high concern issue that was fixed in version 1.0.34.
Yes
External Media Premium is the paid version of this plugin. It increases its supported services from the aforementioned above. External Media Premium supports media services like Unsplash, Instagram, Pexels, Pixabay, and AWS to flawlessly aid you in livening up your WordPress site with free and high-quality stock photos. This does come with a few requirements, as you would need to obtain and provide credentials such as API keys, App Keys, and App Secrets. Luckily, the configuration forms within the plugin provide links and resources that teach you where and how you can get the required information.

Dropbox for WooCommerce
Dropbox for WooCommerce is a plugin that allows you to utilize Dropbox's system in order to serve your downloadable products and files through your site. All you need to do is click the Choose from Dropbox button and find the file you want to use within your Dropbox account. This plugin works especially well with PDFs, text documents, and Excel documents. It's not as great for videos and other files on a larger scale. Although this plugin doesn't have a premium version, Dropbox's usage limits on public links do depend on the type of account the user has. Considered this before using Dropbox for WooCommerce.
Plugin Details
This piece of software was first released by its developer in September of 2014. It is now on version 1.2.5 and last underwent an update on September 9th, 2021. The most recent edition operates on WordPress 5.8.7 and requires at least PHP 7.2 to run on your server. This plugin is now running on over 1,000 WordPress websites. It has had over 16,820 downloads. There have not been many help requests from customers. Reviews for this plugin are very positive. Many of the end-users who left an evaluation found WooCommerce Dropbox to be wonderful.
Dropbox Folder Share is a WordPress Dropbox plugin that was made as a simple solution to allow users to share their content and files located in the cloud online with their visitors. To summarize, the plugin's functions are pretty straight to the point. It does exactly what it needs to do and is easy for anyone to use. These functions include:
Adding content from your Dropbox shared folders
The ability to navigate and explore between your subfolders
Thumbnails for the preview of your images
A shortcode and buttons in the editor
Plugin Details
This product was first released by its creator in January of 2013. It is now on version 1.9.7 and last saw an update on August 21st, 2023. The newest release works on WordPress 6.2.2. This plugin is currently functioning on over 800 WordPress websites. It has had over 33,880 downloads. There have not been many help requests from customers. Users assess this plugin as average.

Contact Form 7 Dropbox
The Contact Form 7 plugin is one of the most popular and known plugins for creating and customizing contact forms to be added to one's WordPress site. Contact Form 7 Dropbox is an add-on to the aforementioned, that gives you the ability to add your files directly to Dropbox. To use this plugin, all you would need to do is go into the form settings, click on the "Dropbox Settings" tab, and input and set the required information. You'll need an access token, a file input ID, and the name of your Dropbox folder. An important note is that you will need version 4.8 or later of Contact Form 7 in order for the plugin to work as intended.
Plugin Details
This plugin was first published by its owner in December of 2017. It is presently on version 1.2 and last had a revision on January 2nd, 2019. The newest release operates on WordPress 5.0.19. This plugin is actively functioning on over 400 WordPress websites. It has had over 5,720 downloads. There have not been many help requests from end-users. Reviews for Contact Form 7 Dropbox are very positive. Many of the users who left a review found this plugin to be worthwhile.

Blighty Explorer
Blighty Explorer gives you the ability to completely copy and share the contents of a folder in your Dropbox account inside of a WordPress page or post. Not only that, but users will also be able to explore the folder through your site. This allows them to download any files that they choose. Another good feature of this plugin is that any changes you may make to your folder and files will reflect in real-time to the folder shared on your WordPress site.
Other nifty features included include:
Show file sizes and dates in your folder's display
Allow for file uploads to your choice of folder (whether hidden or displayed on site)
Customization of access rights to the highest level subfolder
Compatibility with most plugins that revolve around displaying lightbox-type images
Plugin Details
This plugin was first published by its owner in April of 2015. It is actively on version 2.2.3 and last saw a revision on March 27th, 2021. The newest update functions on WordPress 5.7.9. This plugin is currently functioning on over 200 WordPress sites. It has had over 13,840 downloads. There have not been many assistance requests from users. Reviews for Blighty Explorer are very positive. Many of the customers who left an evaluation found Blighty Explorer to be wonderful.
---
Find the Best WordPress Dropbox Plugin
That's the end of our look at the most useful WordPress Dropbox plugins out there right now. These plugins provide solutions for handling file storage in WordPress and WooCommerce. As we said above, all of these plugins are available for free but one does have a premium edition. We recommend trying free versions of plugins before ever upgrading to a paid release.
And, of course, you might need a paid Dropbox account if you need more storage space than the free tier provides.  At the lowest, basic accounts and accounts on the trial of Dropbox Business are allotted 20 GB of bandwidth and 100,000 downloads per day. For Plus, Family, and Professional accounts, it is 400 GB and unlimited downloads per day. Dropbox Business Standard accounts are given 1 TB and unlimited downloads. Lastly, Dropbox Business Advanced and Enterprise accounts are supplied with a whopping 4TB of bandwidth and unlimited downloads as well.
---
Looking for More Ways to Improve WordPress?
Do you need a way to customize the WordPress admin for your clients? Our White Label plugin is the solution you need. White Label is one of the most popular plugins of its kind and is used by thousands and thousands of sites. Our plugin lets you rebrand WordPress, modify menus and dashboards, and so much more. It's the perfect plugin for WordPress developers and agencies looking to change the admin interface. Set your own logos, color schemes, and login page layouts. Hide or rename menu items and plugin details. You can check out the full list of available features here on our site to learn more.
---
Related Posts from Our WordPress Blog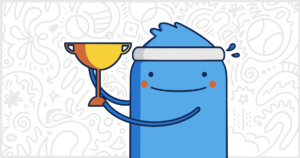 Creating a website for a sports client can be difficult. Fortunately, SportsPress exists to make projects like this incredibly easy to build.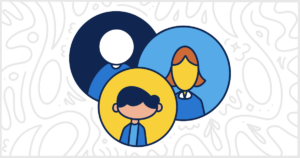 Find out how to improve basic system of WordPress avatars on your site. Create new ones, let users upload them, and much more with plugins.