Let's learn how to personalize your WordPress login page with your brand's logo in a few simple steps! By the end of this article, you will have a custom WordPress login logo on your site.
First, make sure you've installed White Label or White Label Pro for WordPress. Once you have that done you will need to navigate to the White Label Settings page. Once you are there, click on the Login tab.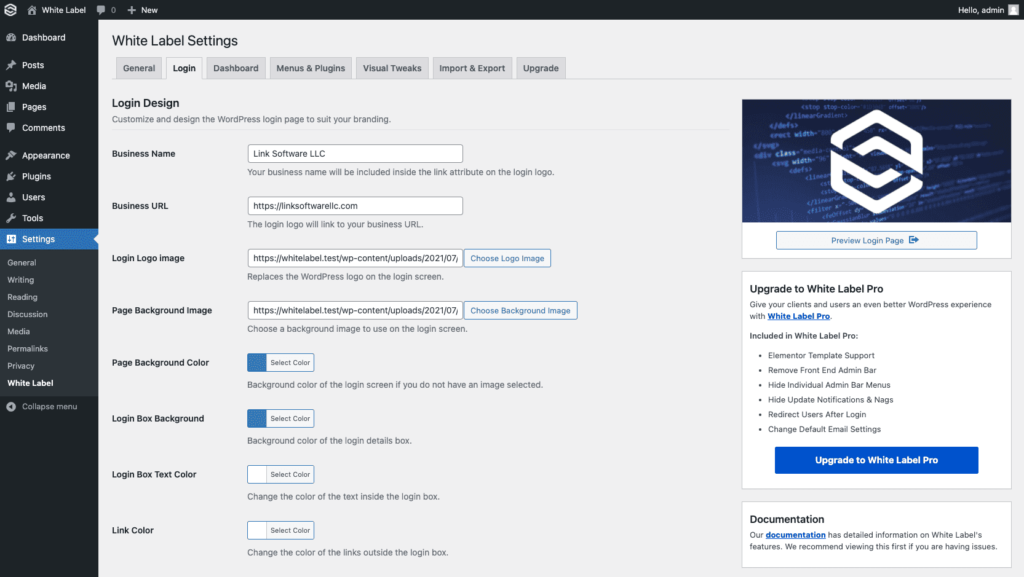 The Login tab will allow you to change multiple elements and colors on the WordPress login page. For this article, we want to focus on adding a custom logo.
You have two options of how you can use a custom logo file.
#1. Upload the Logo to the WordPress Media Library
We recommend uploading the logo file (.png or .jpg) to the WordPress Media Library. You'll just need to drop your logo file into the library and select the file. Hit save and you're done!
2. Input the URL of an External Image
You can manually input the URL of an external image if you don't want to upload the logo to the WordPress Media Libary
This would be ideal if you are a freelancer or agency that wants to reuse the same image across multiple sites. You just have to make sure that the image is always on the URL that you have provided.
You can then update the logo file on your own server once and it will take effect on all of your sites. Just make sure the name and location of the logo remain the same.
Preview Your Login Screen
Save your White Label settings and see if the login screen preview has the correct image.