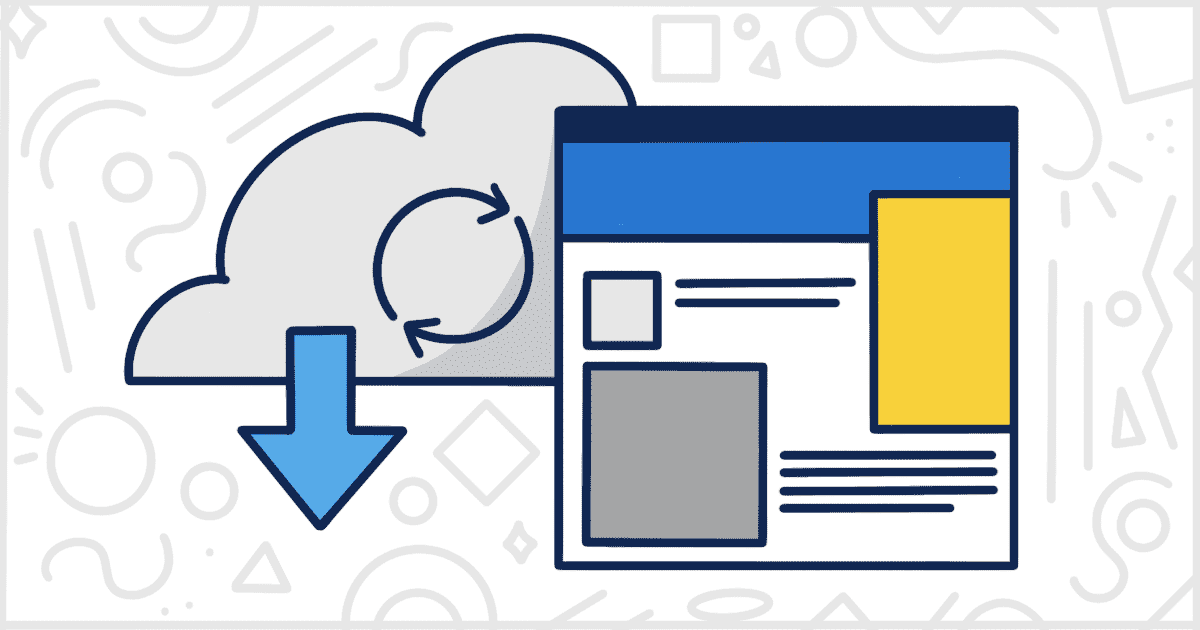 The Best WordPress Backup Plugins for Your Website
Last Updated May 13th, 2022
Making backups is an often overlooked part of everyone's day-to-day life. This is true for desktop users who don't keep proper backups of their personal files. It's also true of websites owners that don't create proper backups of their site files and databases. Backups are viewed as a time-consuming hassle by many. Of course, one of the advantages of using a content management system like WordPress is that tools exist to make your life easier. In terms of saving data, there are a whole host of WordPress backup plugins available today. There are so many high-quality plugins that there is no longer any excuse for not keeping your site's content safe and secure with a proper backup.
We're going to discuss why making proper WordPress backups is important and then review some of the free WordPress backup plugins we recommend. By the end of this article, hopefully, anyone not regularly making WordPress backups will reconsider and begin using one of our recommended plugins. They are all easy to set up, reliably create working backups, and will free you from having to worry about anything going wrong.
---
Why WordPress Backups Are Important
Having a backup of your WordPress website ensures that you always have a copy of your site and its content, in case something goes wrong. Consider it as a security fallback in case of an absolute disaster. Data loss is always a looming threat. WordPress has a sometimes unearned reputation about security but it's still worth being prepared. Rogue plugins, themes, and bad actors can result in your site suffering significant data loss. You'll never be able to retrieve lost data unless you have a recent and working backup.
It's important to remember that a good backup isn't just to restore after data loss. So many WordPress sites run on rented servers in which you don't have absolute control. If something ever goes wrong and your hosting provider has issues you'll eventually want to move. You'll need a backup to get your WordPress site operational again unless you want to do a lot of extra work.
---
Recommended WordPress Backup Plugins
There are dozens of WordPress backup solutions out there right now. Here are a few of our favorites for you to consider. Our recommendations are all free plugins currently available at the WordPress.org plugin repository. Some of these do have Pro or Premium options but the free versions should be a good place to start.
---

UpdraftPlus
You can use UpdraftPlus to handle the most common backup situations common to WordPress. This is one of the most popular plugins, let alone backup plugins, available for free right now. There are over 3 million WordPress sites using UpdraftPlus at the time of this writing. So it's probably safe to assume this is a good and reliable backup plugin.
UpdraftPlus can make a backup of your database and upload it to cloud storage services like Dropbox, Google Drive, Amazon S3, and more. You can have the plugin upload your backups to your own server via FTP as well. You can set a schedule so you don't have to worry about manual backups.
There is a premium version of UpdraftPlus that offers support for additional cloud storage services. The premium release also includes database encryption, advanced reporting, and Multisite support. None of those things are totally necessary in most instances though and the free version is a great place to start.

Duplicator
Technically, Duplicator is marketed as a migration plugin. That means you can easily transfer, or clone, a website between domains and hosting providers. In practice, it is perfectly suitable as a WordPress database backup plugin. Its popularity is proof enough that it's a good option.
Duplicator lets you copy a live site to your local machine quickly. This is the smoothest way to use it as a backup solution before doing any kind of WordPress database cleanup. A downside is that Duplicator is making backups of everything (the database, plugins, themes, media, etc.) so it can be a bit cumbersome.
There is a premium option, called Duplicator Pro, that includes cloud storage support, schedule backups, and some interface/easy of use improvements. It's probably not necessary for the purposes of just making database backups. On the other hand, if you run a WordPress agency and want a full-featured migration and backup option Duplicator Pro is worth considering.

BackUpWordPress
BackUpWordPress is the backup plugin of choice for our team. We have used this plugin for all of our clients' sites for many years now. The plugin is incredibly easy to use. You can quickly set up multiple schedules to create backups of your WordPress database and site files. The backups are stored locally, directly on your site's server, and are available to download from within the WordPress admin.
Some neat features include the ability to exclude particular folders or files from your backups. That's not particularly important for this post, since we're focusing on database backups, but it is nice to have. Another bonus of BackUpWordPress is that it was developed to work well in shared hosting environments. A lot of WordPress developers, especially those starting out, work in server settings with limited resources and this plugin accommodates that.
This WordPress backup plugin doesn't have all of the bells and whistles of the competition. Even with its limitations, we find it so simple to use, and unobtrusive, that it gets our highest recommendation.
---
Stay Safe and Use WordPress Backup Plugins
Hopefully, after reviewing that list, you have found the right WordPress backup plugin for you. We can't stress enough the importance of making good backups of your sites. It's not something you have to actively worry about or remind yourself to do. These plugins will take the burden of regular maintenance off of you through automation. There is very little excuse for not having an active backup plugin running on every WordPress site you build and work on. Use one to keep your data safe and secure so you can focus on other important parts of your WordPress site.
Looking for more WordPress maintenance tips? Check out our post about the best ways to manage WordPress database cleanup. Keep your sites running fast and efficiently with a properly cleaned database.
---
Related Posts from Our WordPress Blog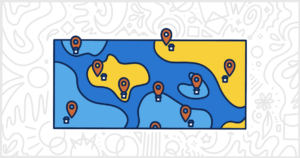 Adding maps to a retail business website is a common request. Our list of WordPress store locator plugins is sure to help you get started.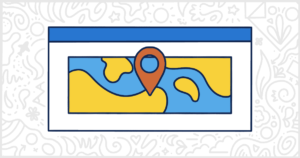 Interested in add geolocation to a site? Read our list of WordPress GeoIP plugins that can help you get started with location-based content.