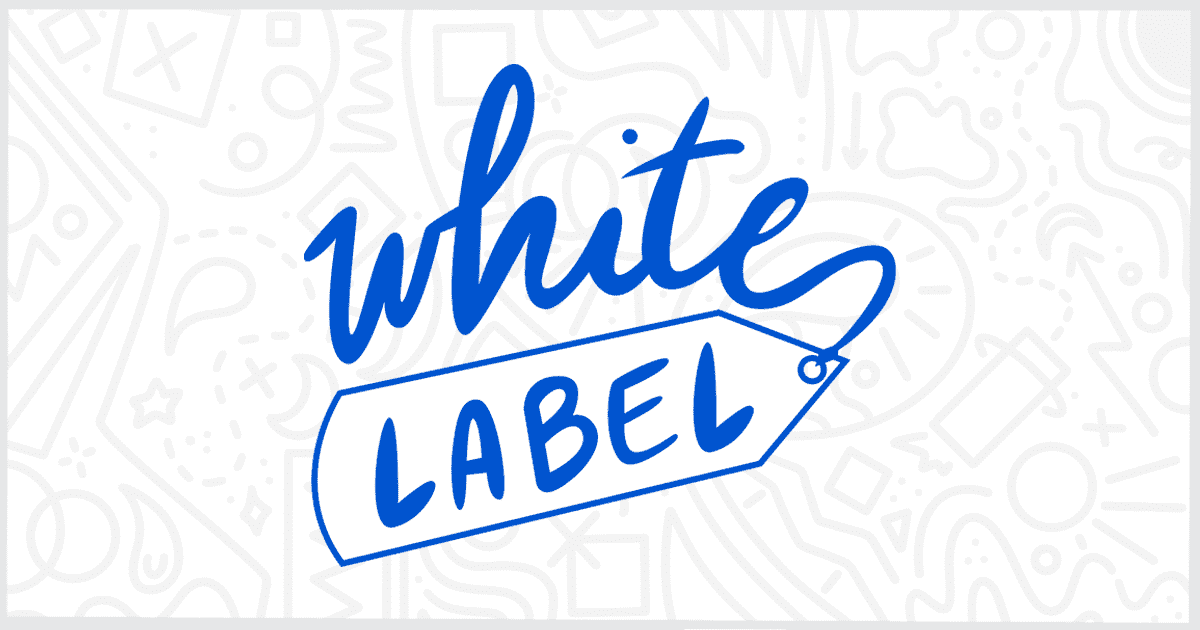 White Label 2.6.0 for WordPress – Release Notes and Future Updates
The latest release of White Label, version 2.6.0, is out today. This new version of our plugin contains new features for the free edition as well as White Label Pro. For both plugins, we have a slightly modified interface and new features to hide the WordPress version number on your site. In White Label Pro, you can now replace sidebar menu items in the admin with any of the 300+ Dashicons that are bundled with WordPress. We'll go over these changes in more detail next. Finally, at the end of this post, we'll discuss some of our plans for White Label in 2023.
---
New Interface Changes
The White Label interface is getting pretty busy. In an effort to clean things up, the sidebar content on each screen of the plugin's settings has been removed. Links to that content have been added in a new header bar navigation element instead. We'll talk about this later in the post but White Label will be seeing a much-improved user experience next year.
---
Hide WordPress Version Number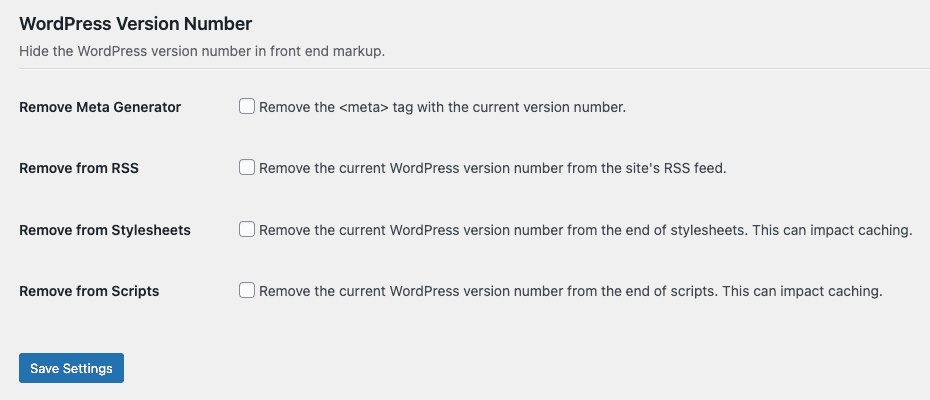 Users have requested the ability to hide the WordPress version number from their sites with White Label for a long time. Finally, this feature is now built into each edition of White Label. You can find a new Front End tab in White Label's settings that lets you remove the WordPress version number from:
The Meta Generator
RSS
Stylesheets
Scripts
In addition to the front end, the Visual Tweaks section of White Label lets you hide the version number from the admin footer.
You can learn more about these features by reading our documentation about how to hide the WordPress version number from your site.
---
Change WordPress Admin Menu Icons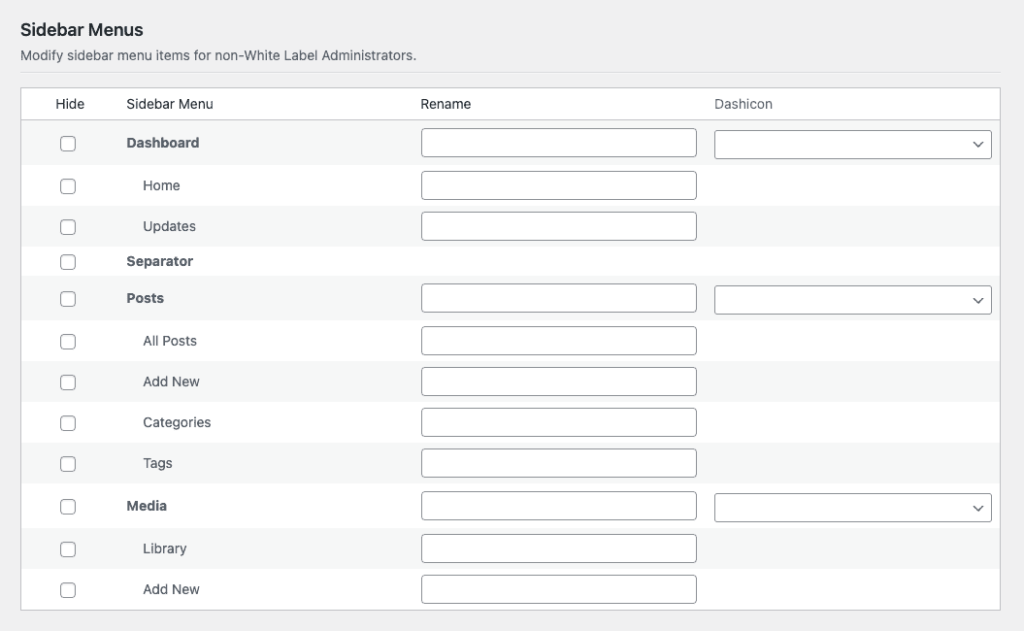 For 2.6.0, White Label Pro has included another way to modify and customize the sidebar admin menu. Now you can replace admin menu icons with any of the 300+ Dashicons that are bundled with WordPress. We went with Dashicons, instead of uploadable images, to make this feature more compatible with customers supporting many clients. It's simpler to use Dashicons than to keep every client site updated with the proper uploaded media.
You can learn more about how this new feature for White Label Pro works by reading our documentation about how to change a WordPress admin menu icon.
---
White Label Plans for 2023
This will be the last feature release of 2022 for White Label. We have a lot of features planned for next year but, without getting into specifics, we wanted to go over some general plans for the future.
Next year, we intend to overhaul the interface of White Label from the ground up. In its current state, adding more features and organizing them in a meaningful way is quite difficult. This will require some effort in terms of how data is stored and how features like import and export work so we will be taking our time to make sure it's done right.
In addition to interface changes, we want White Label to handle modifying popular third-party plugins. We have a short list of plugins to start with. You can probably guess what they are based on what is popular today. For the most part, these third-party plugin white labeling features will be exclusive to White Label Pro as they will require a higher-than-normal amount of maintenance and testing.
So those are the general plans moving forward. As always, if you have any thoughts we'd love to hear from you. Send in your ideas and suggestions with our feedback form.
---
Related Posts from Our WordPress Blog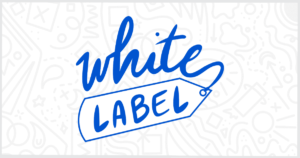 The latest release of White Label Pro has a brand new set of features that give you the power to rename menus inside of the WordPress admin.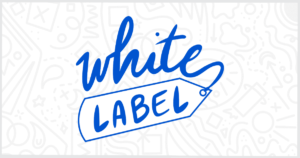 We are nearing the start of the new year and have exciting news! We've been working on White Label 2.0 for WordPress and we are excited to release it!